Founded in 1995 Ultimate Ears Pro created a new market for custom in-ear monitors which are now used by most of the world's top touring musicians.The first in-ear monitor was developed for Alex Van Halen by his monitor engineer to give him a way to protect his hearing while allowing him to perform better on stage. In 2008, UE Pro partnered with Logitech, a company as passionate about premium audio and connecting people through technology as we are about changing the way you hear music. We have since created over 100,000 sets of in-ear monitors in the last 20 years for musicians and music lovers.
For 20+ years our team is continuously challenging itself to innovate, improve quality, and advance delivery times. As part of our continuous drive to be better, Ultimate Ears has combined artisan-handcrafted techniques with cutting-edge technology. We have embraced the advantages of digital processes to advance time to customers and deliver an acoustic experience that is second-to-none.
Each product is handcrafted, precision-tuned and custom tailored to fit the unique contours of the ear, isolating it from any external noise. This starts with a unique digital scan or physical impression of the ear. Our experts modify the shape to improve comfort and fit for all of the key audio and electronic components where each detail is meticulously developed.
The custom ear shell is printed using the latest 3D printing techniques. We have been 3D printing since 2015 to ensure we are producing a better fitting, more accurate product.
We have a team of lab technicians that work on multiple details to ensure your product matches your specific fit and design. This includes experts on 3D software and custom in-ear manufacturing who have been making our products for more than 20 years, and also graphic artists who can reproduce your custom tailored design of choice.
Ultimate Ears has the fastest turnaround time in the Industry with an average of 7-10 business days. *Subject to change.
A new way of manufacturing custom in-ear monitors preserves the details of your ear impressions for the most comfortable-fitting IEMs possible.
Ultimate Ears have produced more than 100,000 pairs of ears over the last 20 years. The original.
Industry leading $175 flat fee out of warranty repairs. Know you are covered, even when you aren't.
"THE SOUND QUALITY AND COMFORT CAN'T BE OVERSTATED"
ULTIMATE EARS UE LIVE PRO
Starting at $3799
The Ultimate stage performance piece. Powerful. Clean. Crisp. Bold
For festivals, arenas and stadiums.
8 Driver Hybrid. 6BA, 1 True Tone, 1 Dynamic
The hybrid design brings in the warmth of the dynamic driver, the punchiness of the UE11 and UE7, and the clarity of the reference.
ULTIMATE EARS UE 18+ PRO
Starting at $2599
3rd Generation. Same incredible sound. Even more headroom.
Designed for those who demand perfection.
6 balanced armatures and 4 passive crossovers.
Get more detail, separation, musicality and coherence in your music.
ULTIMATE EARS UE 11 PRO
Starting at $2099
For bass players, drummers and DJ's.
Extended low frequencies with a dedicated sub delivering tight and punchy bass.
4 proprietary balanced armatures, 3-way Crossover.
If you go for a full band mix with yourself just on top, the UE11 is the way to go.
ULTIMATE EARS UE 7 PRO
Starting at $1599
For singers and guitarists.
The lows are tamed and the UE 7 shines in the mids and upper mid range.
3 proprietary balanced armatures with an integrated 2-way crossover
If you like your mix to sound loud and punchy, the UE7 will not let you down.
ULTIMATE EARS UE 6 PRO
Starting at $1269
Warm. Rich. Full. Enveloping. Hybrid design allows for full bodied low-end.
Warm natural sound with great low end and with great air and clarity on the top.
Dual dynamic drivers with 1 True Tone Balanced Armature
Three way crossover
ULTIMATE EARS UE 5 PRO
Starting at $929
Warm. Rich. Full. Enveloping. Hybrid design allows for full bodied low-end.
Warm natural sound with great low end and with great air and clarity on the top.
Dual dynamic drivers with 1 True Tone Balanced Armature
Three way crossover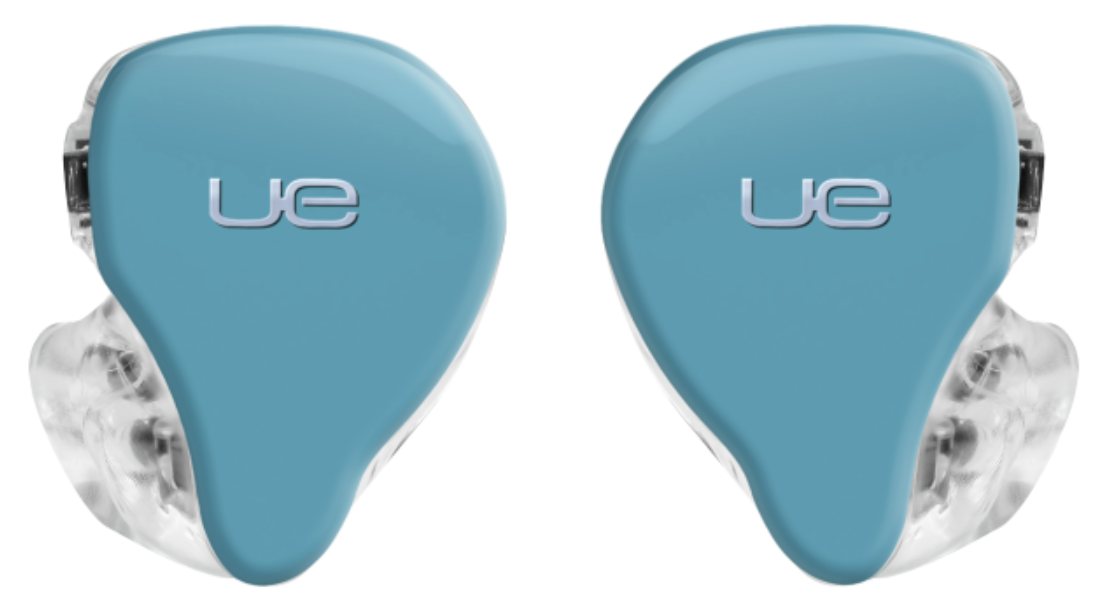 TRANSLUCENT FACEPLATE COLOURS
SPARKLE FACEPLATE COLOURS
CONTACT FORM ASK US ANYTHING
---
THE Ordering Process
CONTACT US TO PLACE YOUR ORDER

We'll grab all of your order specifics, help you book an audiologist and help you lock in your design.

GET YOUR IMPRESSIONS TAKEN

With a network of audiologists Australia wide, we'll help you book in to a trusted clinic to get the best possible impressions for your build.

SIT TIGHT AND AWAIT AUDIO BLISS.

Once your impressions are on the way to us, you can sit tight and let us take care everything else.
CALL US TO ORDER
03 9008 6998
EMAIL US TO ORDER
sales@acustoms.com.au